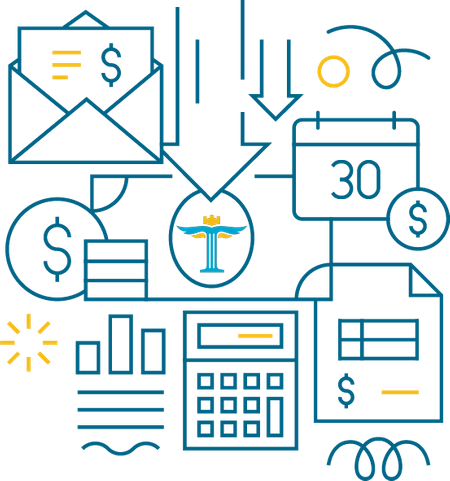 Your Trusted Bookkeeper
Professional bookkeeping for businesses, by experienced business professionals.
Financial record keeping at the highest level to allow your team to focus on what matters most in your business.
About Tyche Accounting & Bookkeeping
Whether you're a small-medium business, corporation, non-profit or an individual operating their own service, one thing is universal; maintaining consistent day-to-day financials is vital to your success. Tyche (tie-kee) is here to apply our decades of bookkeeping experience to a variety of new & existing businesses.
While we are proudly based in Toledo Ohio, our services allow clients from all over to have their bookkeeping safely maintained remotely by our team of experts. Tyche offers a variety of capabilities including up-to-date monthly reporting on all financial records while simultaneously ensuring all tax preparation is being maintained. In short, the reliability you seek in bookkeeping requires detailed accuracy that will not interfere with your daily operations, nor hinder your ability to offer great service. Tyche provides that peace of mind to you.
You need an efficient, effective way to manage bookkeeping to focus on what's most important to you-your customers. Find out how Tyche can help your business grow with safe, detailed financial record keeping. Read more about us.
Professional, reliable, trustworthy
Eliminate fixed overhead and free up time to focus on your operations
Specialized in bookkeeping services, medical billing, and QuickBooks software
Proud to service individuals and small business owners